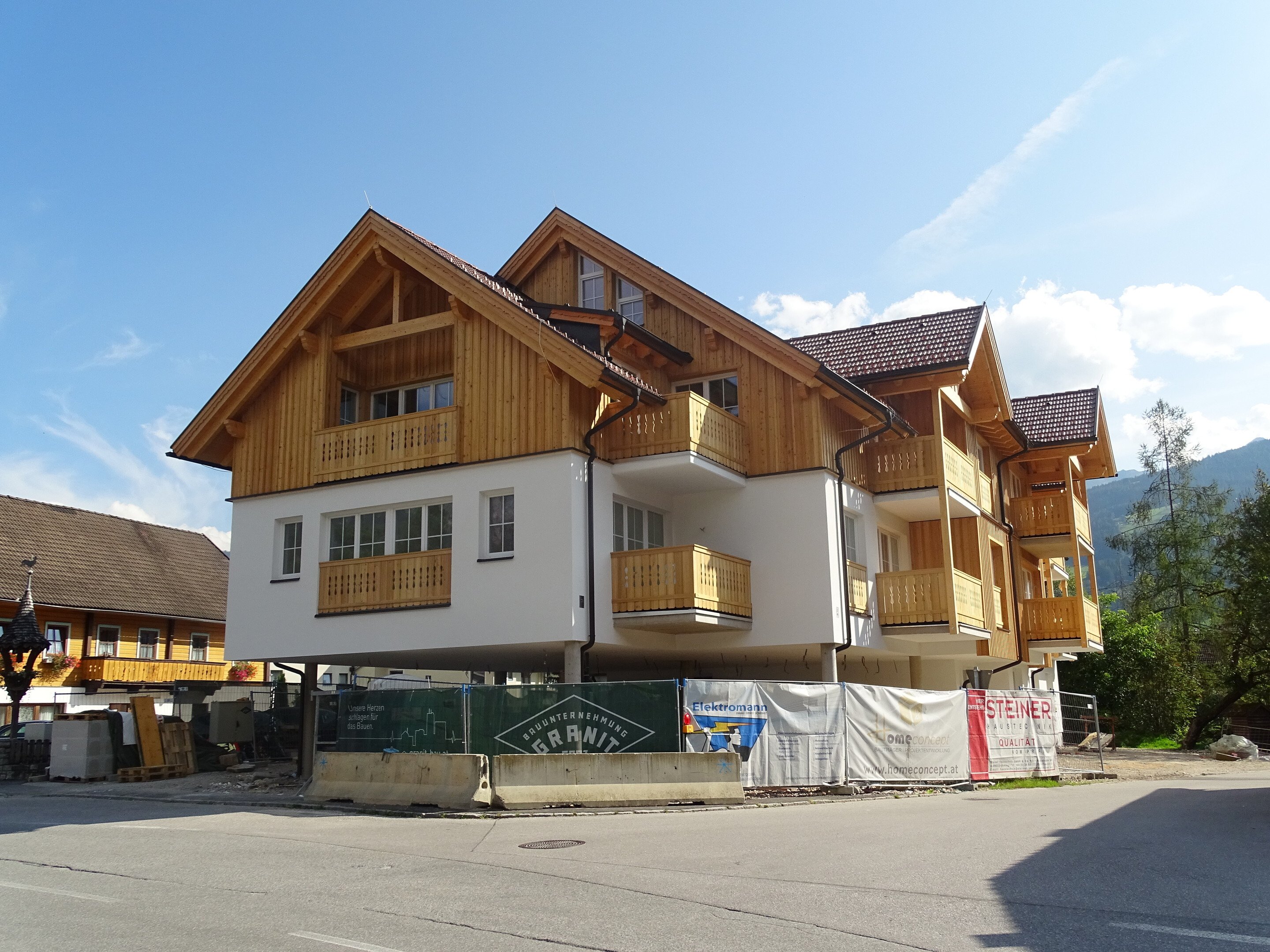 Investment project
Location: Weißenbach 21, 8967 Haus
Residential units: 9 (5 still available)
Living space: 71.7 m2 – 152 m2
Highlight: A sauna in every apartment
Purchase price: from € 337,560
Construction start: November 2019
Planned completion: March 2021
Location: This dream property is being built in the idyllic village of Weissenbach (near Haus), which is located in the middle of the well-known Schladming-Dachstein region. The location is perfect – especially for those who love their peace and quiet. There's a nice café next door where coffee and cake can be enjoyed in the evening sun. Weissenbach inspires on account of its many hiking and walking trails, but also due to its ideal location in the immediate vicinity of the Hauser-Kaibling ski area. With the stop for the ski bus right in front of your door, you can reach the Hauser-Kaibling slopes in just a few minutes, which provides access to the four-mountain ski area.
Features: Nine investor apartments are being built and each one will inspire with its individuality. The apartments will be furnished in a modern style with some traditional native wooden features, creating a cosy atmosphere perfect for well-being. Each apartment has a sauna where you can relax after a wild day's skiing.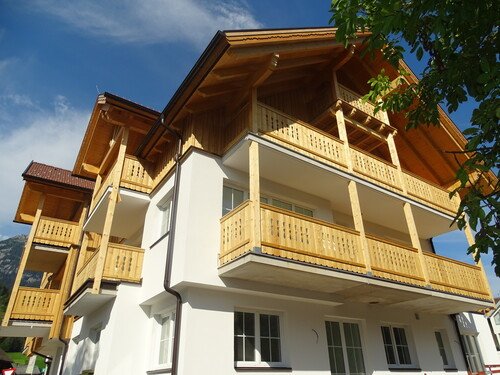 Building design: During the construction process, great importance is attached to primarily using local companies so that the added value remains in the region. Many natural materials are also used, so that scarce resources can be saved and long transport routes avoided. Our solid construction methods save on costs in the long term and thus helps maintain a property's value. The lower part of the complex is built of solid brick and the roof truss from wooden beams. The rooms are heated by a pellet heating system. You can find more information in our Construction and Fittings Specifications. (Use as a second home is not possible!)
Operating concept: Owning your own property in the Alpine region and having a secure investment as well – SUNAPART in Weißenbach makes it possible. On the one hand, apartment owners have the chance to spend their holidays in their own home in one of our most beautiful regions and to earn money in their absence on the other. For four weeks of the year, buyers can enjoy their apartments themselves and during the remaining time they are rented out to tourists by the operating company Apart4You. This turns the owners into entrepreneurs, which of course also brings them some tax advantages. You can find more information in our operating concept. (Use as a second home is not possible!)
Offerings
Are you still looking for a suitable property?
Here you will find information about the apartments still available:
Construction progress September 2020
Construction progress July 2020
Construction progress May 2020
Construction progress April 2020
Construction progress March 2020