Contact
Would you like to make your project a reality, together with us?
Do you have any questions about our property development projects or need more detailed information?
Are you interested in buying an apartment and would like to arrange a viewing appointment?
Then please get in touch with us – we're looking forward to your enquiry!
Homeconcept GmbH
Property Developer • Project Development

CEO
Heinz Walcher

Marktstrasse 29
A-8967 Haus

office(xmsAt)homeconcept(xmsDot)at
+ 43 664 75008452
www.homeconcept.at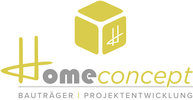 Homeconcept-Adria GmbH
Bauträger • Projektentwicklung

Geschäftsleitung
Heinz Walcher & Marinko Markic

Marktstraße 29
A-8967 Haus

info@homeconcept-adria.com
+43 664 75075366
www.homeconcept.at