Homeconcept-Adria
Luxury real estate on the coast of Croatia
For more information and questions please contact us.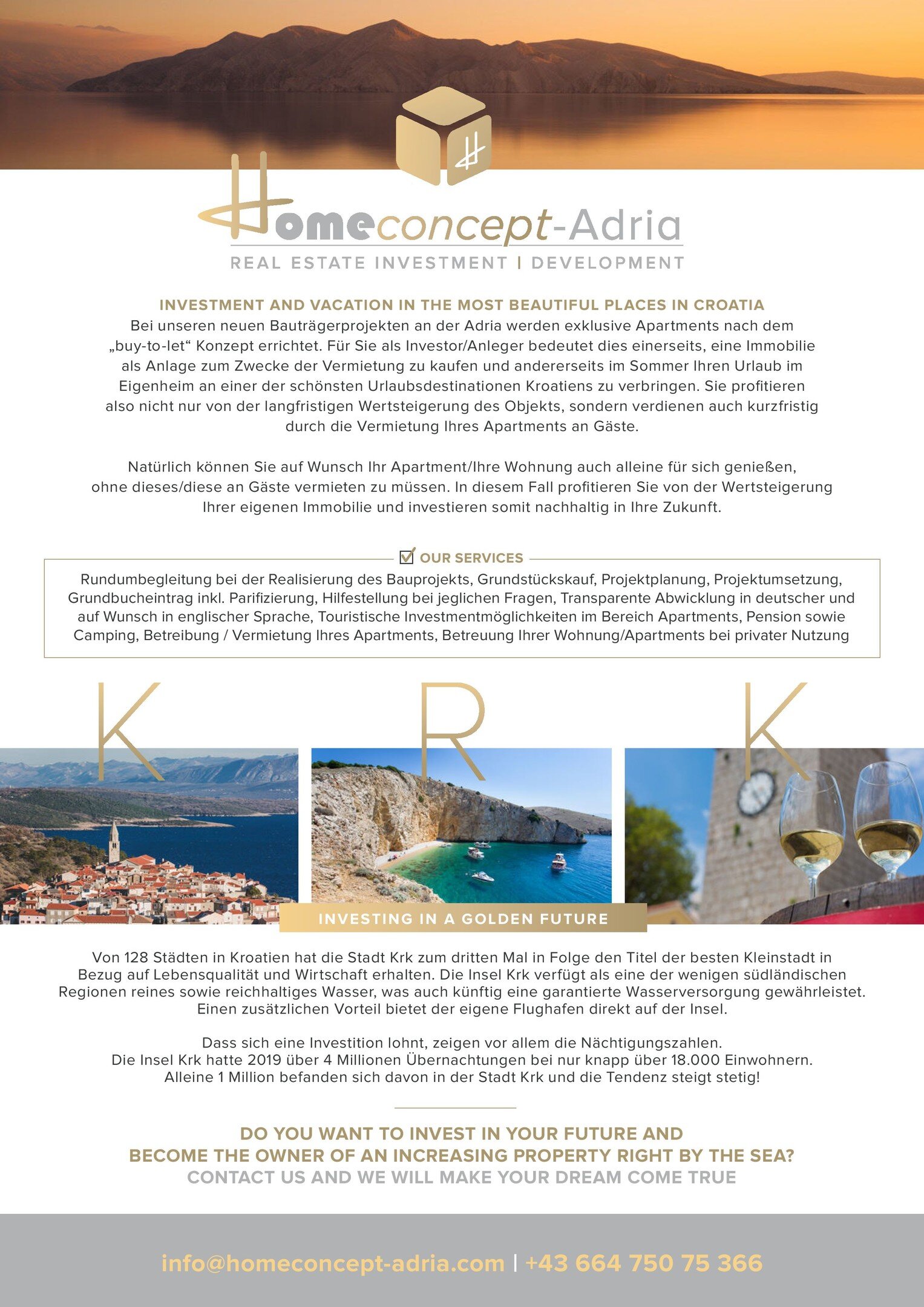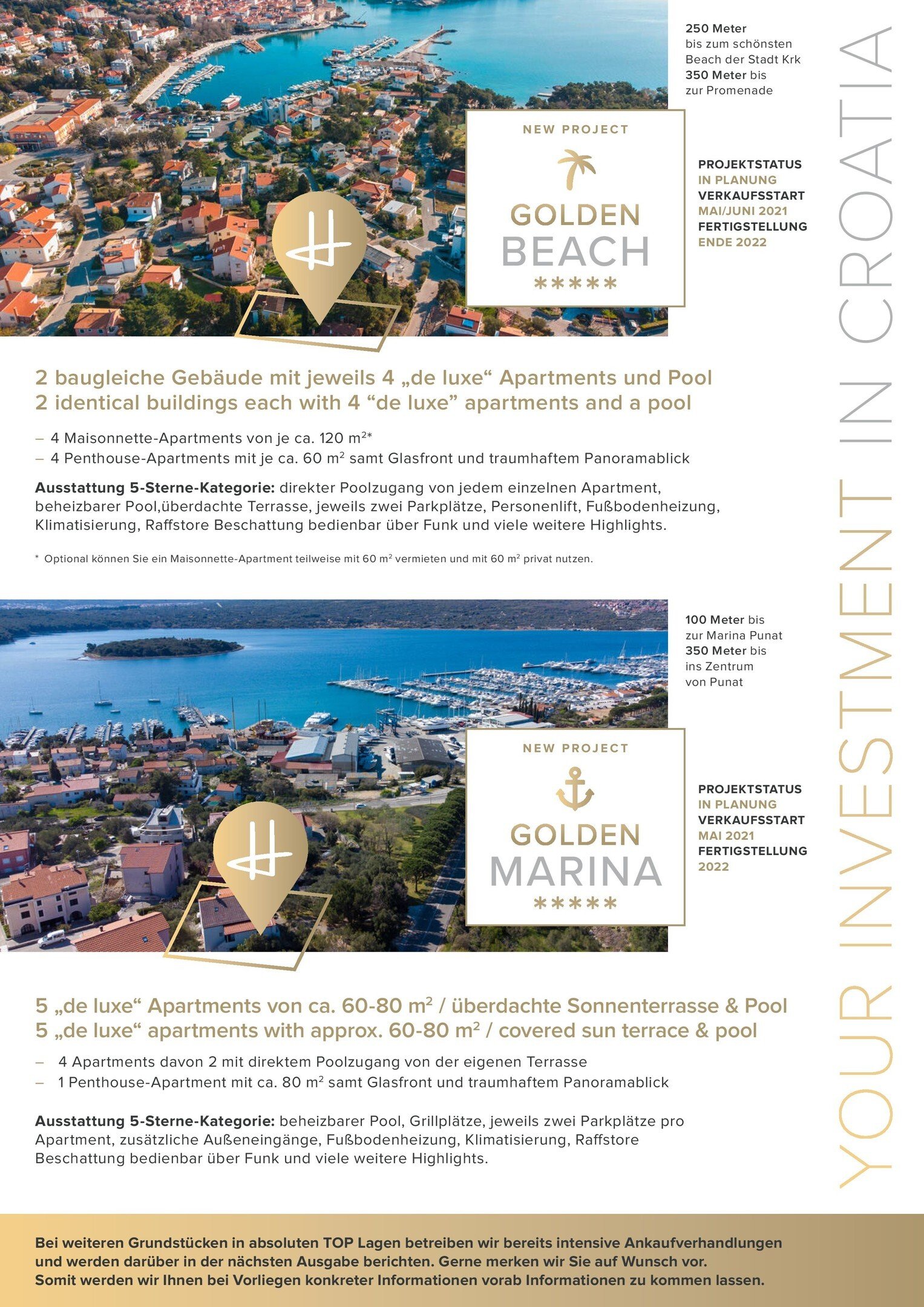 New projects mean new opportunities for us to realize your living space in the best location!
We may introduce - Homeconcept-Adria - our newly founded company, with which we expand our area of activity to Croatia.
In order to be able to offer you an alternative to our properties in the mountain region, we are now also building exclusive properties in dream locations on the coast of Croatia.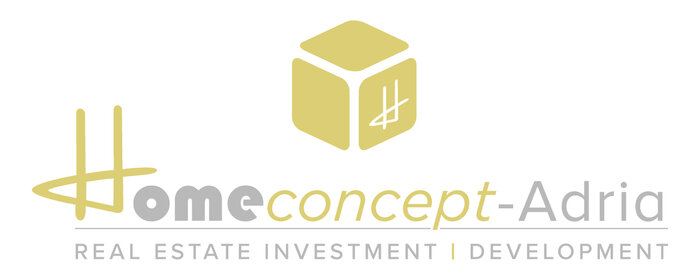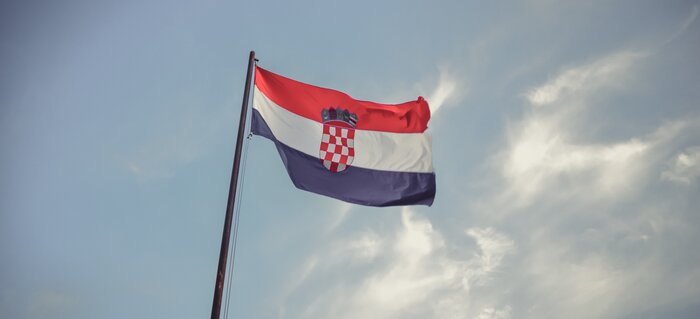 In our new real estate development projects on the Adriatic Sea, exclusive apartments are built according to the buy-to-let concept. For you as an investor this means on the one hand to buy a property as an investment for the purpose of renting it out and on the other hand to spend your vacation in your own home in one of the most beautiful vacation destinations in Croatia during the summer. So you not only profit from the long-term increase in value of the property, but also earn in the short term by renting out your apartment to guests.
Of course, the properties can also be purchased for purely private purposes, so they are not sublet to guests.
Do you want to invest in your future and become the owner of a property directly by the sea that will increase in value? Then our buy-to-let properties are the best investment for you as an investor!
Contact formular
Should we have awakened your interest in buying an apartment, simply fill out the contact form below or contact us directly at +43 664 75075366 or info(xmsAt)homeconcept-adria(xmsDot)com.
We'll be happy to answer any questions you may have.