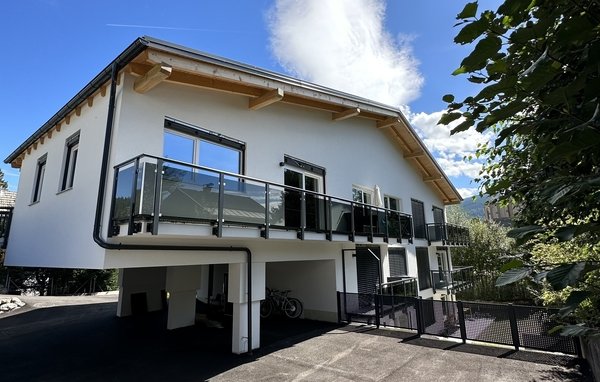 Concept: residential project

Type of use: ownership
Location: Schloßstraße 36, 5550 Radstadt
Residential units: 7 (all already sold)
Living area: approx 53 bis 61 m2
Start of construction: end of 2021
Completion: july 2023
Location: In a slightly elevated location situated in a quiet and family-friendly residential street with dream views of the surrounding mountains and the center of Radstadt is a modern residential complex. In the immediate vicinity of the seven condominiums are a toddler group, a kindergarten, schools, as well as various shopping facilities. In spite of the quiet environment as well as the loose surrounding buildings, all daily needs can be met within a few minutes on foot. Sports enthusiasts will be pleased about a golf course and tennis court, which are only a few minutes walk away. In winter, the skiing area "Ski Amadé", which can be easily reached by bus, invites you to go skiing. After an exuberant day of skiing, you can relax in the evening in the popular "Therme Amadé" located on the outskirts of Radstadt.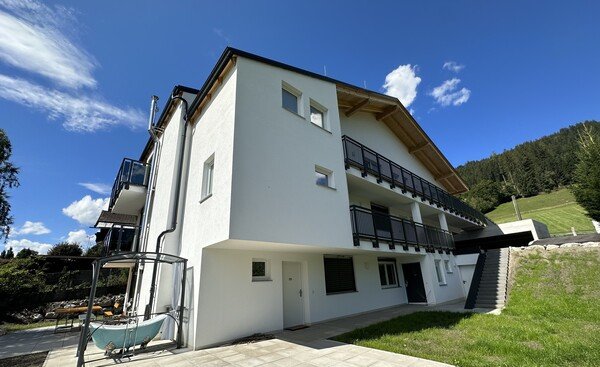 Features: The family-friendly complex consists of seven first-time apartments with a living area of approx 53 to 61 m2. Each condominium has a spacious balcony from which the breathtaking view of the mountain massif can be enjoyed. West-facing large balconies ensure optimal use of the evening sun. Large windows offer bright and cozy spaces. The optimal room layout emphasizes the cozy character of the apartments. A playground, barbecue area and roof garden are available to all residents. Vehicles can be parked in covered as well as free parking spaces. Of course, there is also a separate storage area for bicycles and, of course, a cellar compartment belongs to each apartment.
Building design: The complex was built in a solid brick construction and the roof was covered with grey tiles. A central air heat pump was installed in the residential building and the rooms were heated by means of energy-saving underfloor heating. Special attention was paid to an open and bright room climate as well as an optimal division of the rooms, which creates a cosy atmosphere. Optimal security is ensured by the central locking system with which the entire building is equipped. The solid construction saves costs in the long term and thus maintains the value of the property. You can find more information in the building and equipment description.
All apartments are already SOLD!
Construction progress may 2023
Construction progress march 2023
Construction progress september 2022
Construction progress june 2022