Residential project in Hallein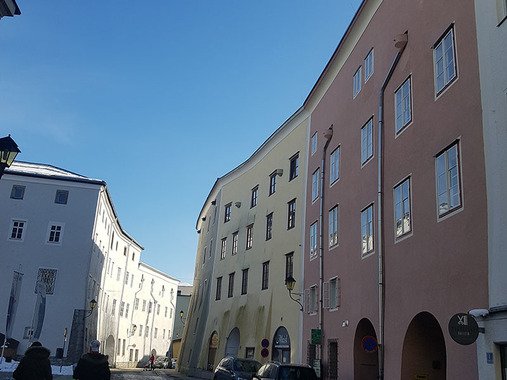 Owner-occupied apartments
Location: Pfannhauserplatz 2, 5400 Hallein
Residential units: 9 (all already sold)
Living space: 38 m2 - 106 m2
Purchase price: from € 160,000
Construction start: February 2014
Completion: October 2015
Location: The house is located in the middle of the charming, historic old town of Hallein. The project gets top marks with its central, yet quiet location in the old town. The beautiful alleyways with their little shops invite you to stroll and shop. In the many cafés, coffee and cake can be enjoyed in the bright sunshine. Also directly in front of the front door is the S-Bahn, with which the city of Salzburg can be reached.
Features: Nine apartments with living spaces ranging from 38 m² to 106 m² were created i.e. from compact studio apartments to an exclusive four-room apartment, there is something for every taste. A lift was also installed for optimal transport. Each apartment is allocated its own parking space, which is a great advantage in an old town. All this promises the highest living comfort paired with best quality of life and perfect infrastructure, as well as high value retention.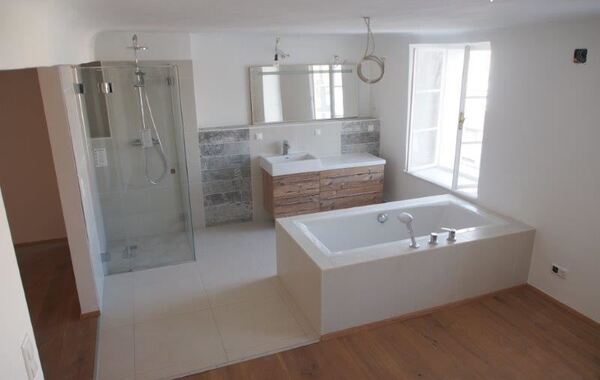 Building design: The property was purchased and brought up to date by means of an extensive overall refurbishment. It was important to us to preserve the charm of the old town apartments in order to create a cosy atmosphere between modern and traditional. The building project was completed and handed over to the buyers on budget and within the specified construction period.
All nine flats are already SOLD!
Pictures after refurbishment
Pictures before refurbishment