Resdidential project "Stylish living in Altliefering"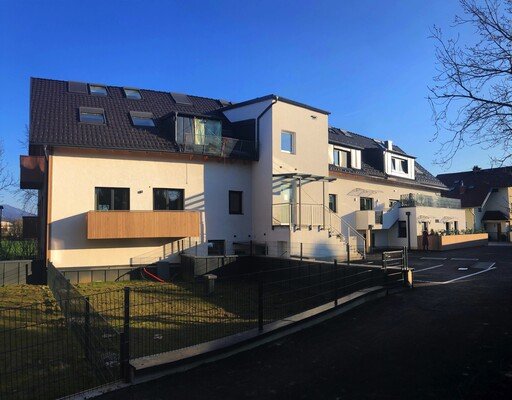 Owner-occupied apartments
Location: Peter-Pfenninger-Straße 14, 5020 Salzburg
Residential units: 6 (1 still available)
Living space: 97 m2 - 154 m2
Highlight: large flat with gallery
Purchase price: from € 422,590
Construction start: June 2018
Completion: April 2019
Location: This dream property is located at Peter-Pfenninger-Strasse 14, Salzburg 5020. From your apartment, you can enjoy nature to the fullest and have an unobstructed view of the Salzburg Fortress and Maria Plain. Liefering stands out as the "village in the city" owing to its perfect location. It's not far away from the city of Salzburg, but nevertheless somewhat more quietly situated. This top location also gets top marks for its excellent infrastructure. Bus and train connections are close by, which means you can reach the city centre of Salzburg in just a few minutes.
Features: The complex was refurbished in 2018, resulting in six modern and exclusive first-time-occupancy apartments. In addition to a high-quality fit-out, each apartment has a spacious balcony or terrace and a cellar compartment with bicycle storage room. There's also of course a passenger lift for the apartments. Each freehold apartment has an elegant parquet floor and energy-saving underfloor heating. The three exclusive penthouse apartments on the upper floor have a balcony ideal for relaxation.
Building design: In all our projects, customer satisfaction and high quality are the most important things for us, therefore we use the best materials as well as precise workmanship as a matter of course. The lower part of the complex is made of solid brick and the roof truss from wooden beams. The proven solid brick construction combined with an air heat pump saves costs in the long term and ensures a comfortable indoor climate. The rooms are heated cost-efficiently using a photovoltaic system, meaning the environment is protected due to the lack of CO2 emissions. You can find more information in our Construction and Fittings Specifications.
Are you still looking for a suitable property?
At our property in Liefering/Salzburg there are still free Flats available.