Heinz Walcher – Managing Director of Homeconcept GmbH and Homeconcept Exklusive Living GmbH.
"The future hasn't been written yet. The future is what you make it".
2012 – founding of Homeconcept GmbH
After years of working in the construction industry, my interest in purchasing older properties and renovating or modernising them led me to decide to become a self-employed property developer in 2012. Growing up on a mountain farm, modestly but happily, I learnt to appreciate nature. That's why I have a passion for stepping on to an empty plot of land and imagining what could be created from it. And also how our local natural materials can be used in the best possible way. It's an indescribable feeling to be able to hand over a property after completion to the owners as their new home.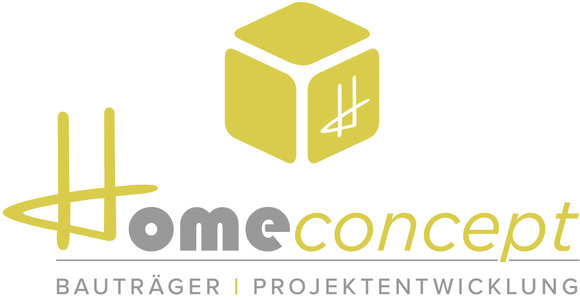 2012 – my first project
Everybody starts off small and my first project was a modest owner-occupied apartment of 72 m2 from 1970 in Saint Johann im Pongau. Of course, all beginnings are difficult, but owing to my many years in the construction industry as an office clerk I was able to integrate my professional knowledge and also my contacts to construction companies into the project and thus successfully realise it. The apartment was completely renovated and could be sold profitably.
2013 to 2015 – further small projects
Spurred on by the success of my first project, I realised several other small projects between 2013 and 2015. One of these was a 56 m2 owner-occupied apartment in Haus im Emmstal. All the work was again carried out by regional companies with whom I already had many years of experience in the renovation field. This enabled me to realise the properties on time and sell them at a profit.
2015 – first major projects and expansion of the team
Since feedback was quite positive and the success of my smaller projects had also spoken for itself, I ventured into larger projects. I carried out my first major project in 2015 in St. Veit. A terraced house with six first-occupancy flats was built. At the same time, I was no longer able to handle the increasing number of orders as a one-person company, so I expanded my team to include a site manager and an office manager.
from 2015 – further major projects
2017 – first investment project
In 2017, I took on a completely new concept for me – an investment project APART33 in Haus im Emmstal. This project was particularly close to my heart, as it is located right in my beautiful home village of Haus im Ennstal. For four weeks a year, owners can enjoy their holidays in their own home and the rest of the time their apartments are rented out to tourists by the operating company Apart4you. This turns the owners into entrepreneurs, which of course also brings them some tax advantages. Not only should owners benefit from this concept, however, but our whole region. Every citizen in the community should have a long-term benefit. One of the main motivations for realising APART33 was to strengthen our tourism region and further develop Haus im Ennstal as "the most beautiful village in Austria".
2019 to 2021 - further major projects
Following the successful implementation and commissioning of the APART33 apartment complex, two further large-scale projects of this type have been planned. In Ramsau (Styria), the "CHALET VILLAGE Ramsau" was built in 2019, consisting of 18 investor apartments with a living space of between 49.3 m2 and 110.6 m2. Subsequently, the project "SUNAPART Weißenbach" - consisting of nine units with an area between 71.4 m2 and 152 m2 - was built in Weißenbach bei Haus (Styria). These two properties are also rented out to guests for tourism by the operating company Apart4you.
Foundation Homeconcept-Adria
In order to be able to offer an alternative to our properties in the mountain region, we have also been building exclusive properties in dream locations on the coast of Croatia since 2021. For the realization of the developer projects at the sea, we founded our new company "Homeconcept-Adria".
Looking ahead

Under no circumstances do I want to rest on my laurels with my successfully realised projects. I want to keep on developing myself and prove my expertise together with my great team in further major projects. Above all, I'll continue to promote tourism in our region and support our local businesses. Furthermore, I'd like to join you in turning your dream property into a reality and bring our high standards into the project. Because only the best is good enough for you!