Residential project in Liefering
Owner-occupied apartments
Location: Theodostraße 34, 5020 Salzburg
Residential units: 5 (all already sold)
Living space: 48 m2 - 100 m2
Purchase price: from € 245,000
Construction start: April 2016
Completion: December 2016
Location: The residential property was built in Liefering, a district in the northwest of the city of Salzburg. As the "village in the city", Liefering is characterized by its perfect location. It is not far away from the city of Salzburg, but nevertheless a little more quiet. The centre of Salzburg can only be reached in a few minutes by bus. The beautiful village is perfectly suited for families, as schools are located in the immediate vicinity.

Features: Five modern residential units between 50 m² and 100 m², two apartments with a beautiful terrace and a garden section, as well as three maisonette apartments, all of which have spacious balconies on the upper floor and a panoramic terrace on the top floor. All living rooms are equipped with noble parquet floors and flooded with light.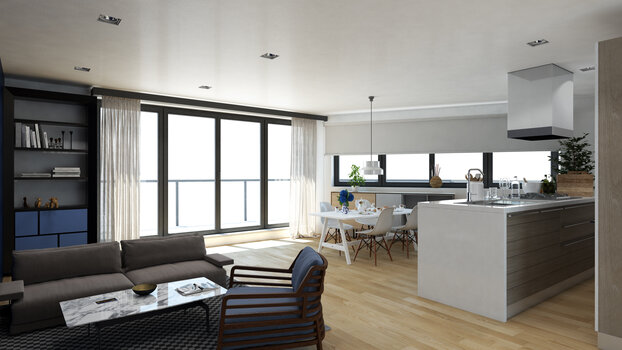 Construction: In all our projects, customer satisfaction and high quality are most important to us. Therefore, the use of the best materials as well as precise workmanship is a matter of course. The proven solid brick construction combined with an air heat pump saves costs in the long term and ensures a comfortable indoor climate. The rooms are heated in a cost-saving way with a photovoltaic system, so that the environment is spared due to the lack of CO2 emissions. The heating of the rooms with an energy-saving underfloor heating system is a matter of course. You can find more information in the building and equipment description.
All five flats are already SOLD!