Terraced houses in St. Veit in Pongau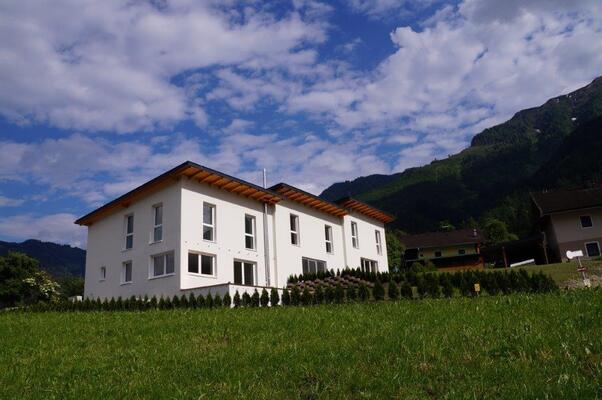 Owner-occupied apartments
Location: Niederuntersberg 6a - 6c, 5621 St. Veit
Residential units: 3 (all already sold)
Living space: 93 m2 - 193 m2
Feature: affordable and environmentally conscious living
Construction start: October 2014
Completion: May 2015
Location: The complex was built in St. Veit in the Niederuntersberg district. Its slightly elevated location offers very nice views into the valley. All infrastructure and Schwarzach Hospital are within walking distance.
Building design: The building was constructed under the motto of affordable and environmentally conscious living coupled with optimised operating costs. Affordable living can be achieved, among other things, by using a photovoltaic system. This form of heating is one of the most economical and efficient options for heating living spaces. But it doesn't only mean that low operating costs are achieved – it also makes a major contribution to environmental protection. The terraced house was built in only eight months and handed over to the buyers ready for immediate occupancy. On the one hand, this tight schedule could only be implemented through close cooperation with the buyers, thus avoiding ambiguities or later complaints. On the other, only companies from the region were commissioned who have proved their expertise and professional knowledge.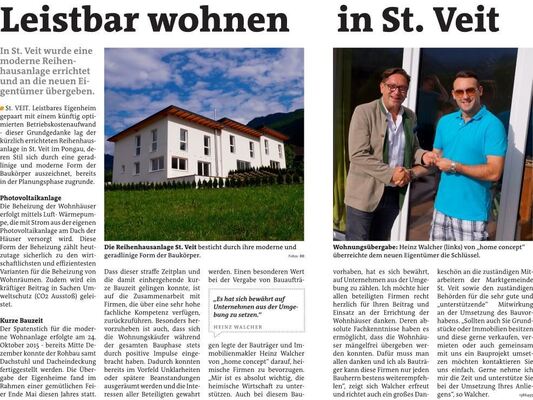 Features: A modern terraced house complex consisting of three residential units was built. These bright freehold apartments have living spaces ranging from approx. 93 m2 to approx. 193 m2. Each apartment has a large garden, from which the breathtaking view of the valley or the mountain massif can be enjoyed.
All three flats are already SOLD!