Terraced houses in Goldeggweng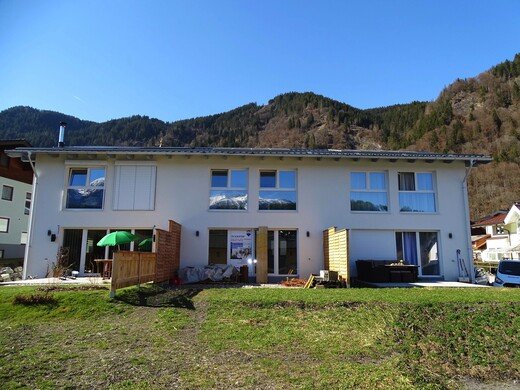 Owner-occupied apartments
Location: Weng 157-158, 5622 Goldegg
Residential units: 6 (all already sold)
Living space: 100.8 m2
Purchase price: from € 368,030
Construction start: April 2018
Completion: December 2018
Location: These modern residential properties, which are perfectly suited to families, are located in the beautiful Pongau municipality of Goldegg. With over 600 inhabitants, Goldeggweng is a small, tranquil valley that gets top marks for its countless hiking trails.
Features: The complex consists of two terraced houses, each with three residential apartments. The high-quality, first-time-occupancy apartments have a living space of approx. 101 m², with two bedrooms and a large kitchen/living room with enough space for a personal touch. Each apartment unit has its own spacious garden with a terrace from which the view of the mountain massif can be enjoyed.
Building design: In all our projects, customer satisfaction and high quality are the most important things for us, therefore we use the best materials as well as precise workmanship as a matter of course. The houses have been built with natural wooden beams from local companies so that the added value remains in the region. The terraced houses are heated by a photovoltaic system. This form of heating is one of the most efficient ways of heating living spaces. But it doesn't only mean that low operating costs are achieved – it also makes a major contribution to environmental protection.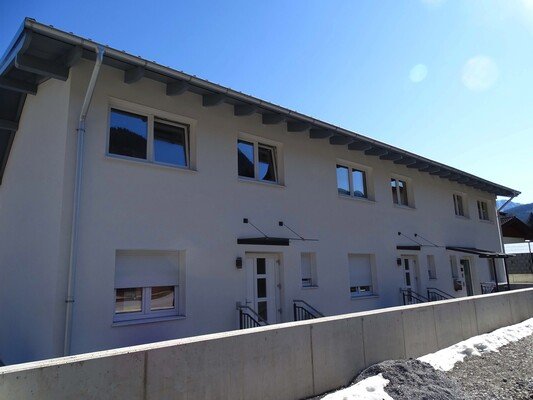 All flats are already SOLD!