Residential project "Beautiful living in Radstadt"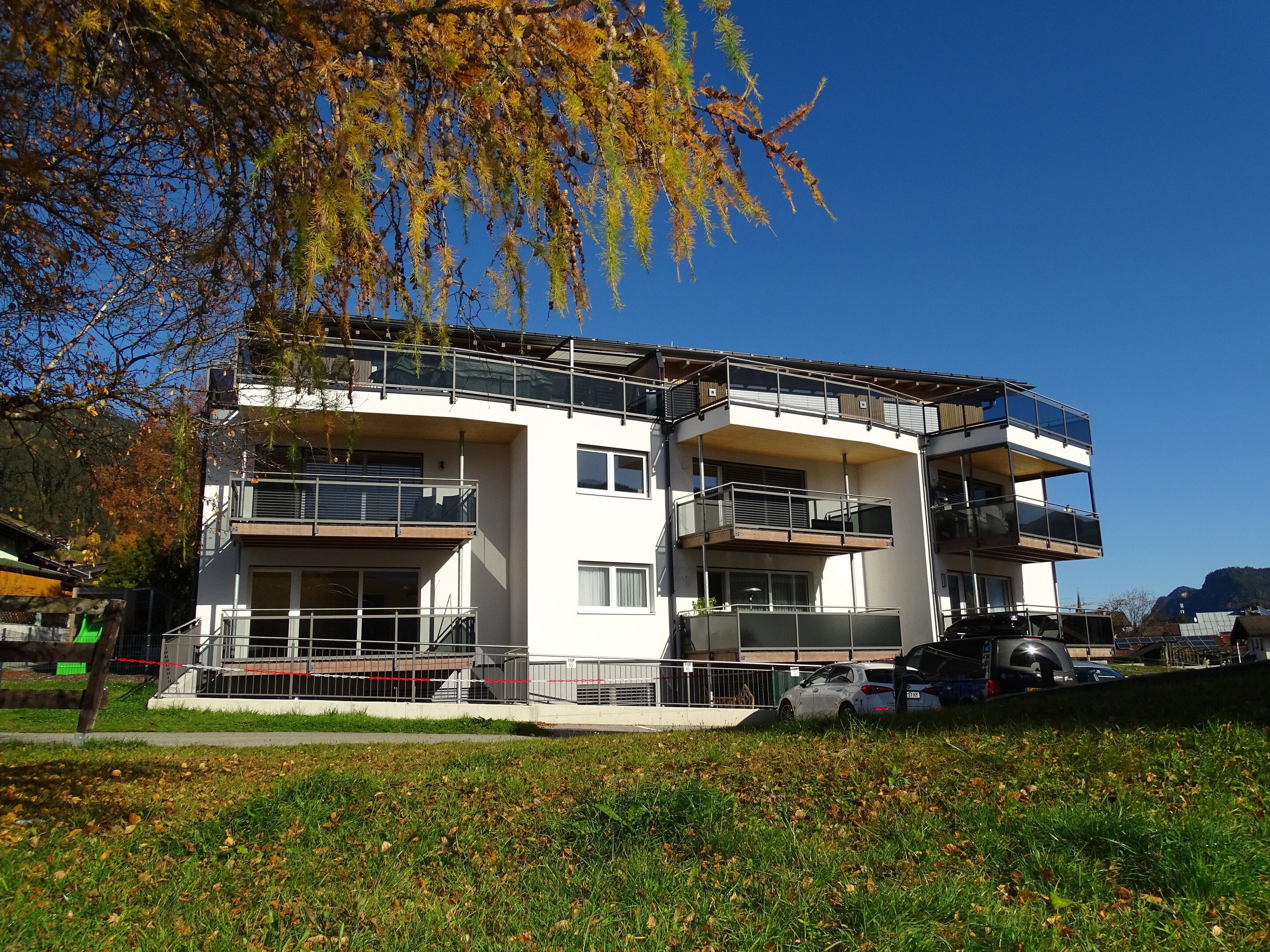 Owner-occupied apartments
Location: Lebzelterau 1, 5550 Radstadt
Residential units: 10 (all already sold)
Living space: 73 m2 - 99 m2
Purchase price: from € 268,804
Construction start: April 2018
Completion: December 2019
Location: True to the motto "live where others spend their holidays", a modern residential complex was built in Radstadt. These freehold apartments are ideally suited for families as a kindergarten, a toddler group, primary and secondary school, as well as various shopping options are in the immediate vicinity. The family-friendly town centre, where the property is located, is surrounded by an idyllic green area and several detached houses. Public transport connections are only a few minutes' walk away. In addition to the excellent infrastructure in Radstadt, there is a wide range of leisure activities for all age groups and seasons. In winter, the "Ski Amadé" ski area invites you to go skiing. After a wild day's skiing, you can relax in the evening in the popular "Therme Amadé". In summer, hikers and cyclists can admire the beautiful nature of Radstadt.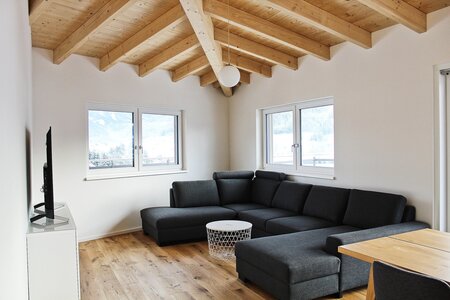 Features: The family-friendly complex consists of ten first-time-occupancy apartments with living areas from 73 m2 to 99 m2. Each apartment has a spacious balcony from which the breathtaking view of the mountain massif can be enjoyed. On the 2nd floor are two exclusive penthouse apartments with large roof terraces. All living rooms have elegant parquet floors. You can find more information in our Construction and Fittings Specifications.
Building design: The complex was built from natural wooden beams. Heating is sustainable and environmentally friendly using district heating. Room heating using an energy-saving underfloor heating system is a matter of course. Construction could be completed very swiftly owing to the use of local companies who have proven expertise and professional knowledge. A tight schedule could also be adhered to because close cooperation was maintained with the buyers, thus avoiding ambiguities and later complaints.
All ten flats are already SOLD!